The summer has come and gone.  It wasn't nearly as productive as earlier in the year.  We had a few challenges and obstacles.  Family first.  Brand building and business development secondary.  Fresh Demeanor is trying to do good things but there is a balance to it all.  New connections were made.  Paul Amerson is an amazing designer.  I thank him dearly for the work he did on the new logo.  The next collaboration will be much grander.

The team also moved forward with creating our team signature tee.  The thoughts behind the tee was that it really highlighted the beginning.   When we got together and began discussing Fresh Demeanor.  The excitement and all the big dreaming.  But we neglected Fresh Demeanor.  Shame on us.  But we're back because everything that Fresh Demeanor stood for never went away.  This tee is a celebration to those early conversations.  It's still available for purchase on Teespring.  There are a series of new designs in the works currently.  We are also exploring with new artists and creators.  Fresh Demeanor really sees themselves as curators.  We might create.  But we are collectors.  We like to find dope people who do dope stuff.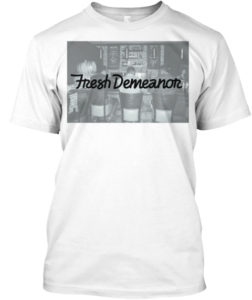 One of the constant staples of Fresh Demeanor is traveling and experiencing new things.  The opportunity to explore San Francisco for the low was a highlight of the summer.  The highlight of most trips, as with this trip, are the people.  We met some amazing people.  Every Uber driver had a story.  Met a guy who gave us perspective on high rent and making a living in inner San Francisco.  We came across a young guy making changes in his life looking to move from L.A. to San Francisco.  The bartender, originally from Philly, at the Local Tap was welcoming and gave us the vantage of an East Coast guy adapting to West Coast life.  The House of Shields made a mean Manhattan.  Enjoyed wine in Napa Valley and the beautiful scenery.  No lie I had one that danced on my tongue.  Had an amazing chicken and waffles sandwich from Soul Groove.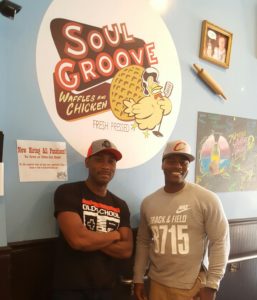 Also looked up and up into the sky at the enormous Redwoods found at Muir Woods National Monument.  The trees were spectacular and serene.  Very calming.  It was quite the retreat from a hustling bustling city.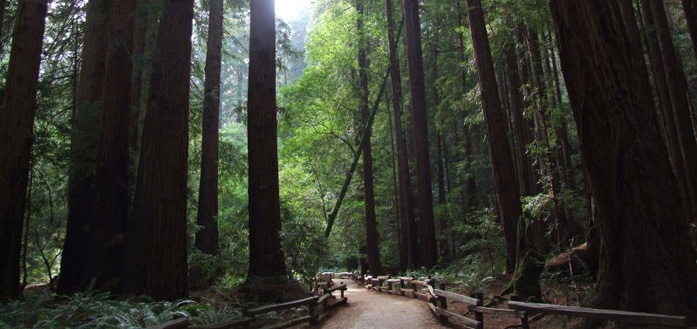 The summer has come and gone.  But even with the challenges and obstacles, new inspiration and energy was found.  We're ready for the next installment.